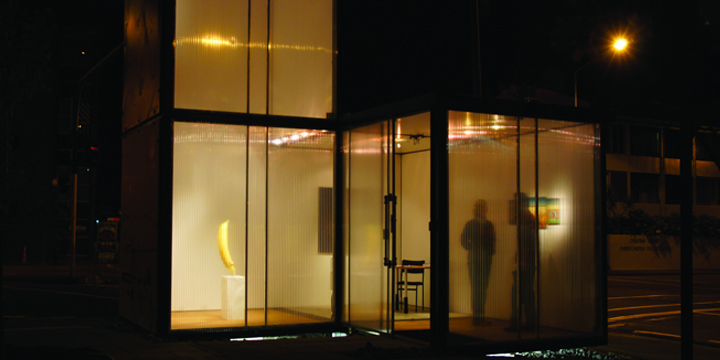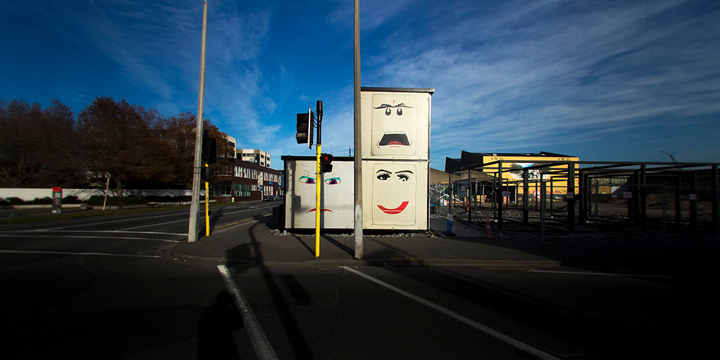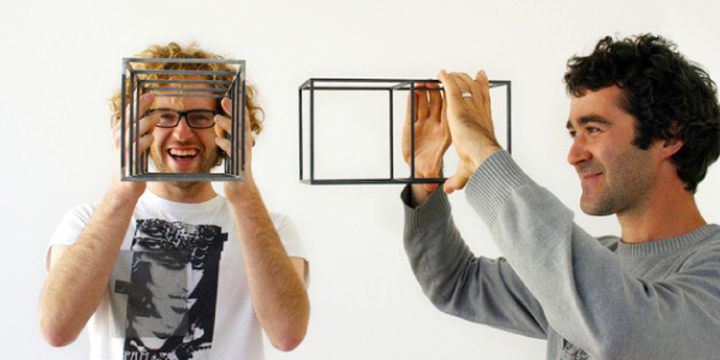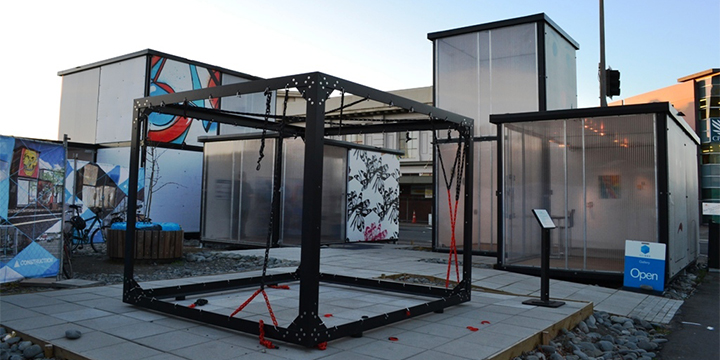 Mobile, modular and steel-framed, the ArtBox, located on the corner of Madras and St Asaph streets, is a new creative space for Christchurch artists to exhibit and for residents to browse, view and purchase art.
Much anticipated by the CBD and art community, the first gallery space of the ArtBox officially opened on 27 February 2013.
To date, more than 1500 people have attended the gallery's four exhibitions and more than double that have viewed the exterior sculptures on display. Another six exhibitions are to be held throughout the year.
The ArtBox was developed in partnership with local company F3 Design but is the brainchild of CPIT's Martin Trusttum.
Each ArtBox is a portable 2.9 metre cube that can be joined with other modules in various arrangements. Once completed, the ArtBox will comprise of 18 individual ArtBox modules configured as four separate buildings.
The second gallery space, the Lantern Gallery, will open on Wednesday 31 July, and the associated BeatBox, a rehearsal space for musicians, is due to launch in September of this year.
The CPIT Foundation is proud to be one of the major sponsors of ArtBox, contributing $50,000 in 2011 to the project.
The ArtBox has received much support from the local community, and the CPIT Foundation is just one organisation which can see the value of art flourishing in the central city.