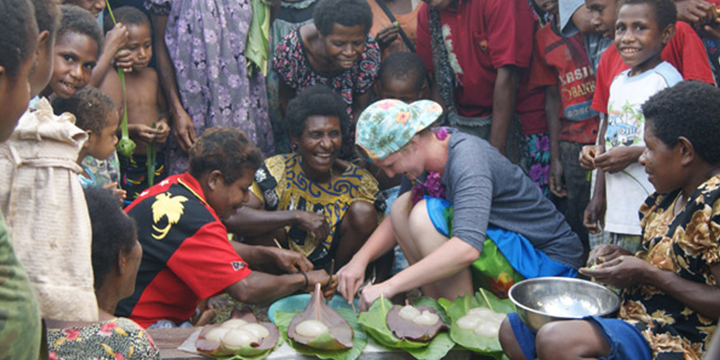 The average life expectancy for women in Papua New Guinea is 43. Brooke Williams, a CPIT student hopes to make a small difference to this statistic when she visits the region in April.
Following a personal visit to the Toricelli Ranges in Papua New Guinea in 2013, Williams decided to return to the region to complete the practical component of her second year studies for a Bachelor of Applied Science – with a goal of making an impact on the way health and nutrition is managed in some of the remote regions.
"I was quite overwhelmed by the needs of villagers in the Toricelli Ranges during my first visit and I am hoping that my work may help make a small difference to some of the people that I will work with. I think the biggest challenge will be gaining the respect of the villagers but I am hoping that as this is my second visit and because I intend to return next year that continuity may help develop bonds," said Williams.
Williams will spend two weeks sharing her expertise in health and nutrition with women and children in the remote region. The project will form part of her required 130 hours practical work in the nutrition field. Brooke will spend time talking with villagers about basic hygiene with regard to food preparation and safe food storage methods.
There are more than 100 villages in the Toricelli Ranges and Wiliams will visit most on foot.
"I will be working with a local nurse that I met on her previous visit and while I will have a home base, many nights will be spent in the villages," says Williams.
The project has been enabled by a funding grant from CPIT Foundation. The Foundation provides financial assistance to students and academics within CPIT to undertake innovative projects that will add to their life and work experience.
"This project fit our criteria very well. We can see that the experience will challenge Brooke and provide her with skills and opportunities that she would not have otherwise gained. We hope that when she returns and completes her degree, the time she spent on this project in Papua New Guinea will make a difference to her career opportunities," said Carl Pascoe Chair of the Foundation.