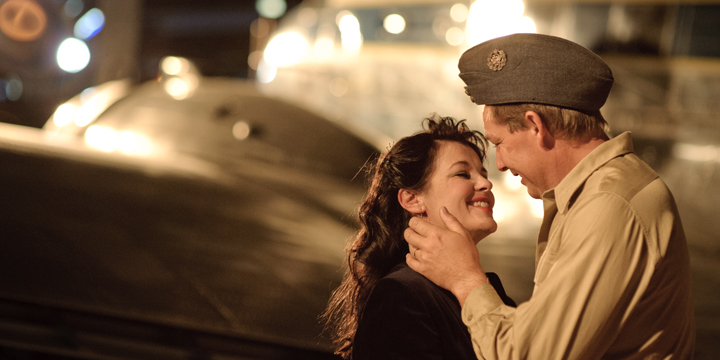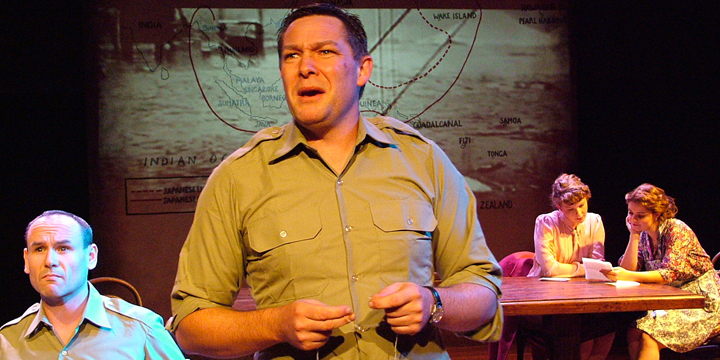 A CPIT Foundation grant of $11,200 in 2010 assisted creative couple Stephanie Mckellar-Smith and Ross McKellar to bring their families' story to the great stage of the Court Theatre.
Pacific Post, a new New Zealand play, was inspired by a letter from Stephanie's grandfather Bud, to his wife Hazel, while he was stationed in Fiji during World War two.
"My mother found the letter in the back of a cupboard after my Granddad passed away. It was really amazing, particularly because none of the rest of the family had seen it before," says Stephanie. "The instant Ross and I saw the letter we knew this story would make a wonderful play."
The husband and wife team, Ross is an actor and Stephanie a director, decided to write the play together while completing their Masters of Arts through Charles Sturt University.
"In order to focus on my Masters, with three children, my work at CPIT and my role as a director, I needed a project that inspired me and that I was passionate about. Pacific Post was the perfect fit," says Stephanie
Once scripted, the CPIT Foundation grant was used to fund the production of the play in 2010, performed at NASDA. The funding enabled Stephanie and Ross to employ professional actors to bring the play to life.
The savvy couple used the opportunity to market the play and invite key industry players to the production.
"One of the guests we invited was the CEO of the Court Theatre, they asked us to test the production as part of Fresh Ink, from the success of this reading it was then selected to be added to the Court Theatre programme. Pacific Post was one of the first new New Zealand plays to be performed as part of the new season at the newly opened Court Theatre. It was a great honour," says Stephanie.
Pacific Post achieved above box office projections and received a substantial outside sponsor for the Court Theatre.
The talented duo is now looking to tour their play through the West Coast.
"My home is the West Coast, and this is where my grandmother was living when she received the letters from my grandfather. It has a lot of significance for the play."