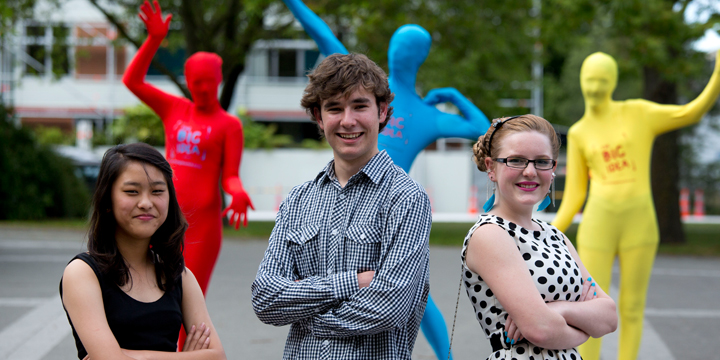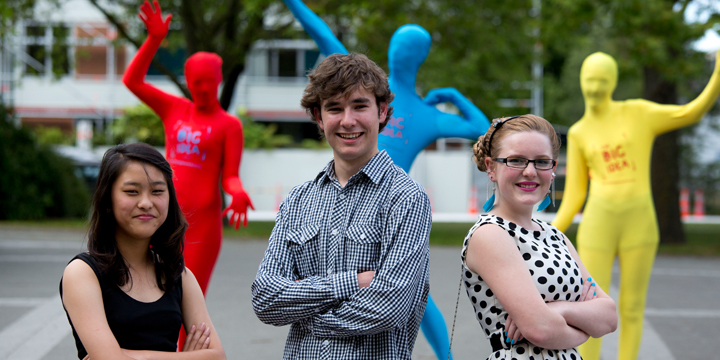 Robots to take over the city
A purpose-built international arena for technology enthusiasts to compete, learn and witness the thrilling world of robotics and gaming could soon be a unique showpiece of the future Christchurch city.
The innovative concept is the brain child of 17-year-old Harry Loughnan. Harry's idea trumped 700 entries to win the Big Idea competition which was run by the CPIT Foundation in 2012. The Big Idea asked for young people aged under 25 to come up with a concept to help transform Christchurch city into a vibrant and youthful place, with the winner receiving $5000.
In addition to the cash prize, Harry Loughnan will now potentially see his idea become a reality as the CPIT Foundation begins the process of gaining expressions of interest from investors to fund the innovative project.
Supporting education and development of youth is integral to the CPIT Foundation, says Carl Pascoe, chair of the CPIT Foundation.
"The Big Idea was run to get young minds thinking about what they want for the future of their city. It was a huge success and we had some fantastic ideas to choose from, particularly the three finalists' ideas which were presented to the judging panel last week.
"Harry's idea ticked a lot of boxes and thoroughly impressed the judges. It's unique, it encourages practical skills in science, technology, engineering and mathematics, it's achievable and it could potentially put Christchurch on the world stage.
"The Foundation's job now is to garner interest from philanthropic organisations, individual investors and corporations to get behind Harry's idea so we can make it happen," says Pascoe.
Harry hopes that if his idea becomes a reality the robotics arena would transform Christchurch into the gaming capital of New Zealand, drawing crowds and competitors from around the globe.
"Robotics is an awesome sport which is growing at a phenomenal rate. The spectators and interest it receives globally is incredible. I entered the Big Idea to give more people the opportunity to get involved in this nerdy world. At the moment we practise at home and compete in office space. With an arena specifically designed for robotics competitions the sport can only get better," says Harry.
Robotics is the fastest growing sport in the world with more than 4800 Vex Robotics teams globally. Last year, a New Zealand robotics team won the Vex Robotics World Championships in the United States for the fourth time running.
The Vex Robotic World Championship is historically held in America and attracts more than 10,000 intermediate, high school and university students and teachers from more than 20 countries.
Harry Loughnan attended Linwood College in 2012 and this year is enrolled for his first year studying engineering at CPIT.
Harry presented his Big Idea to the judging panel last week. As one of three finalists, Harry was competing against 12-year old Judy Yun and 15-year old Grace Lethbridge. Judy Yun entered the idea of a creative area where young artists can display their art work; perform on a free stage and where food from international cultures is sold as part of a youth market. Grace Lethbridge wanted Canterbury artists to design several large art sculptures with solar panels worked into the design to power parts of the city and offer free Wi-Fi.
The Big Idea was judged by the CPIT Foundation trustees and members of the Otautahi Youth Council.