Foundation Grant helps TEDxYouth@AvonRiver 2018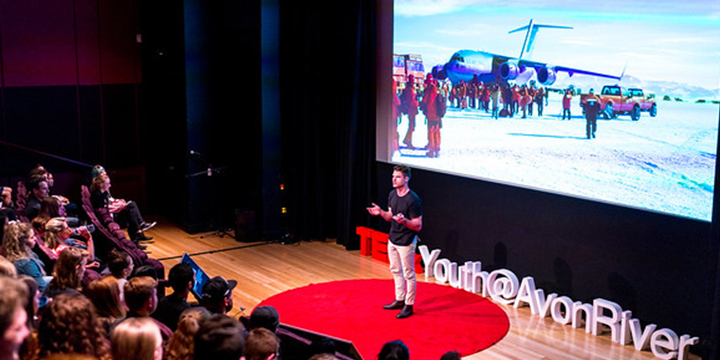 The Ara Foundation was pleased to award a grant of $5000 to support the 2018 TEDxYouth@AvonRiver event. The event was held at the Christchurch Art Gallery, Te Puna O Waiwhetū on the 14th of October 2018, and with only 100 tickets, it was an intimate day of exploration.
TEDxYouth@AvonRiver is an independently organised TEDx event for youth, by youth, designed to connect like-minded individuals and remind young Cantabrians of the inspiration on their doorstep. All TEDx events are run on a not for profit basis, meaning the Ara foundation grant played a crucial role in enabling the event.
The event featured talks from 13 young people covering a range of topics from environment, to identity, to sport. All of the presentations are available on the TEDx YouTube Channel. https://tedxyouthavonriver.com
The Ara Foundation grant enabled the TEDxYouth@AvonRiver team to think about more than just the speakers they put on stage and make sure that every aspect of the attendee experience was perfect. In collaboration with the Ara engagement team, attendees were given reusable coffee cups to initiate behaviour change, had free barista coffee available all day, and catering from Bacon Brothers and Cakes by Anna.