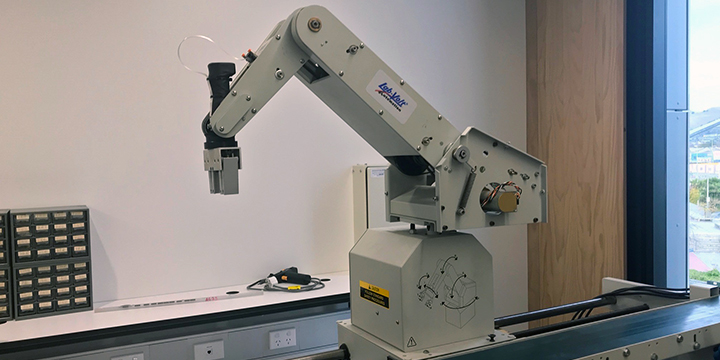 A $20,000 Ara Foundation grant to the Ara Department of Engineering and Architectural Studies has allowed them to begin work on developing a mobile engineering experience (MEX).
Once developed the purpose-built trailer will allow engineering to be taught in a more interactive way. The MEX trailer allows substantial pieces of engineering equipment, such as commercial robotic systems, to be transported into schools to allow students to experience real world engineering applications.
Although the project is still in the early stages, it is being used to combine the skills and talents of many different Ara students, under the support of their tutors. Currently the trailer and the activities it will transport are being designed by two engineering technology students. Once the design process is complete, they will be built by students from the Department of Trade, and the Department of Engineering and Architecture. The final stage will be the branding of the MEX trailer in collaboration with students from the Department of Creative Industries.