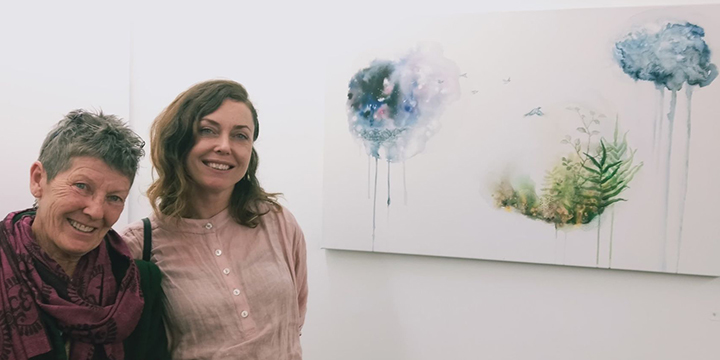 Christchurch artist and Ara Masters of Arts Student, Rebecca Smallridge, was a recipient of an Ara Foundation Grant in early 2020. Rebecca applied for the grant to help fund her exhibition 'Regeneration' at Chambers Gallery in Christchurch.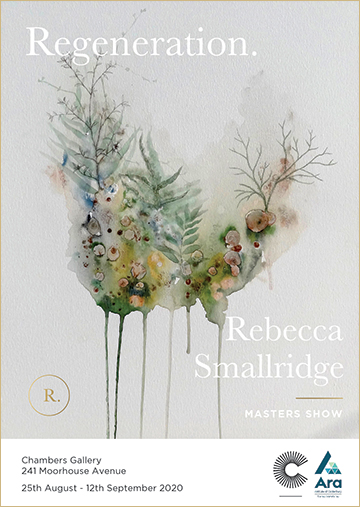 Rebecca completed a Bachelor of Design in Visual Arts in 2009 at CPIT (pre-Ara name change in 2016) and was eager to sign up for post graduate study. With the exhibition being a component of her chosen post graduate course, Rebecca applied for a grant with the hope it could help support the vision for her exhibition.
"Choosing to return to study as an adult after having children felt like a luxury, but it came with financial pressures. The funding I received from the Foundation was vital to the professional presentation of my show. It enabled me to employ a photographer to document my work, and an art critic to write about it. I could utilise a graphic designer to create a flyer and catalogue to promote my artwork and the exhibition. I was able to pay my share of expenses related to having a three-week show in a dealer gallery," said Rebecca.
Rebecca says that undertaking the Master of Arts programme allowed her to create a research project she was passionate about. As time progressed, she was able to narrow her focus to a particular area of interest, which was helpful for keeping her on track. And, Rebecca encourages anyone interested in applying for a grant to go for it. She says the application form makes you focus hard on what you are trying to achieve as well as developing a budget and that in itself is a bonus.
"This project was a perfect fit for the Foundation criteria and we were delighted to be able to contribute to such a worthwhile achievement," said Foundation Chair, Katherine Ewer.
Applications for Ara Foundation grants open on 21 September and close on 4 October.