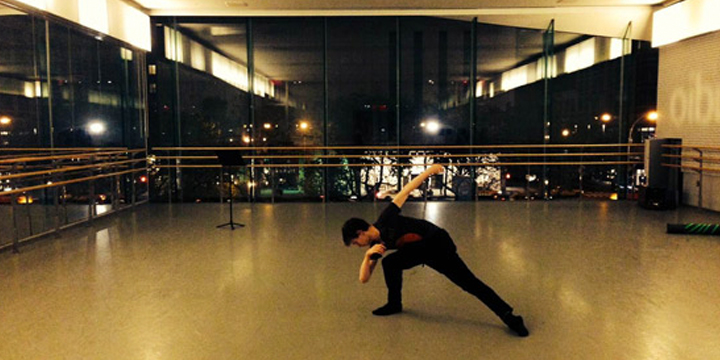 From ballet dancers, to artists and humanitarians, Ara Foundation grants have supported 13 students and staff of the Ara Institute of Canterbury to achieve personal, academic and professional goals over the last eighteen months. In total more than $93,000 worth of grants have been approved by the Foundation.
Ara Foundation Chair, Carl Pascoe, says the focus over the last year has been predominantly on providing opportunities for mentoring and work experience for young students."Of the 13 Ara students and staff who were approved grants, seven were looking to gain work experience or mentoring opportunities in their area of study or expertise. Ara is all about people gaining the necessary skills to pursue career options and the Ara Foundation is dedicated to supporting this goal," says Pascoe.
One of the larger contributions made by the Foundation last year was the Karen Lewis Awards. Karen Lewis, a trustee and Deputy Chair of the Foundation, sadly passed away in 2013. In commemoration of her tireless work for the Foundation, $ 10,000 worth of grants was given to three deserving students.
"Karen had worked in the hospitality sector and before she passed away made it clear she wanted any grants in her name to be awarded to Ara students studying hospitality who had a passion for the sector and who wanted to pursue a career in this field. The three awards went towards assisting these three students attend a pastry course in Melbourne, work experience in a restaurant and a European internship in a hotel," says Pascoe.
The largest sole grant of $35,000 from the Foundation went to Margaret Leonard, the Research and Knowledge Transfer Manager at Ara. Leonard is developing a pilot project to demonstrate sustainable housing and a better rebuild. The concept will also give trade students at Ara an opportunity to get hands-on experience working on construction projects.
One of the most celebrated grant recipients of the year was Joshua Guillemot-Rodgerson. Joshua was the first New Zealand dancer to be accepted into the famed Julliard School of Dance in New York. The Foundation assisted Joshua in his fundraising efforts.
The list of grants approved is as follows:
Joshua Guillemot-Rodgerson – No financial aid – The Ara Foundation provided assistance to Joshua Guillemot-Rodgerson by providing fundraising promotion assistance for his associated costs attending New York's Julliard School of Dance
Rebuild it Right – $35,000 awarded to Ara Research and Knowledge Transfer Manager, Margaret Leonard, to develop a pilot project to demonstrate sustainable housing using a relocated red zone building (project yet to commence)
Student website design grant – $2000 was awarded to Ara student, Tony Fruean, to design Ara Foundation website
Karen Lewis Award – $10,000 awarded to three hospitality students, Yvonne Gallagher ($2500), Blake Clifford ($2500) and Brooke Sumner ($5000), to assist with work experience costs
Food For Thought – $4300 awarded to Ara Hospitality Department to create a food garden on campus (project yet to commence)
Canterbury Tales – $2500 awarded to Ara Lecturer Irene Boles and students to create an exhibition at the Canterbury Tales Festival of Transitional Architecture
Papua New Guinea Nutrition – $2500 awarded to Ara student Brooke Williams to attend a humanitarian mission to Papua New Guinea to share nutrition advice with locals
Pasifika Student Success – $21,680 awarded to Ara lecturer Sam Uta'i in her research of increasing the likelihood of success for Pasifika at Canterbury tertiary institutions by developing wider understanding of Pasifika stakeholder needs
Plains FM Internship – $14,437.50 awarded to Ara Plains FM to assist with salary costs of a Ara student internship
Alison Robinson Maths Prize – $350 awarded to Michael Ison for winning the Alison Robertson Maths Prize
Colin Russell Award – $2000 awarded to Nicholas Hopkinson for winning the Colin Russell Award for trades