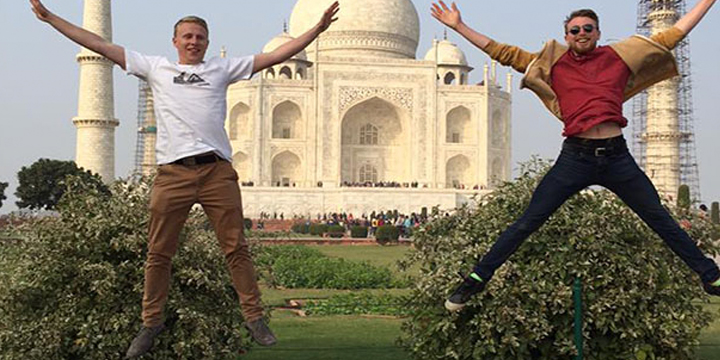 A group of six Ara Institute of Canterbury business management students have had a taste of the dynamic world of business in India, with the support of the Ara Foundation.
The two week study tour was hosted by the Jaipuria Institute of Management, one of the top private business management schools in India, located near the country's capital, New Delhi.
Ara student Matthew McPherson who is studying toward a Bachelor of Applied Management majoring in marketing and project management said he made lots of connections and friends during the trip.
"I also learnt about Indian culture as the students we met were from a number of different regions of India and we could discuss the cultural differences between the regions. By seeing the wealth gap in India between rich and poor it helped me to understand the problem and see the opportunities that exist for businesses to show social responsibility and to help alleviate the poverty that so many people face today," Matthew McPherson said.
Ara Head of Business Dr. Teresa Schwellnus says the study tour included classes, industry visits and cultural activities.
"Ara and Jaipuria are collaborating to increase international opportunities for students of both institutions. Last year we hosted a group of Jaipuria students, and this opened up an opportunity for our students to visit India."
The focus of the two week academic study tour was for students to experience Indian business and industry first-hand and gain credits towards their Ara qualification," Teresa Schwellnus said.
Ara Foundation Chair Carl Pascoe says India is one of the fastest growing economies in the world and is an expanding market for New Zealand.
"The Foundation hopes the Jaipuria study tour will lead to ongoing opportunities for the students that took part and that more opportunities arise for Ara students to combine international experience with academic outcomes."
The Ara Foundation provided six travel grants of $2500 to students participating in the tour.